COVID-19 Advisory: We currently have special measures in place to protect our employees and clients. Please contact us for further information on these procedures.
Regina Junk Removal Services
Your experts in clearing out unwanted materials
Cleaning and organizing are significant parts of owning property. It can annoy the heck out of you, but you've got to do it anyway.  Otherwise, you leave the whole place open to bacterial infection, health hazards, alien takeover, or even fines from your municipal government. Nobody wants to be that neighbour who has items piled high with nowhere to go.
At Regina Junk Removal Services, we understand that the task of cleaning everywhere might be a tad daunting. So, to help take some stress off your shoulders, we provide a reliable and effective set of junk removal and garbage services to our clients. You will be amazed how good it feels to eliminate undesirable scraps and waste from your life.
Whether you have a single item or multiple trucks loads, trust us to get the job done.
We are professionals through and through who handle cleaning and rubbish removal like no one you've ever heard of. No matter how challenging the task might seem or how much trash pickup you have to do, you can leave it all to us and rest assured that we've got your back. Our friendly and knowledgeable staff are the very best in their field – they can do anything. You'll be amazed at how well and how quickly we can get everything taken care of!
Our specialists are ready to serve you 7 days a week, so get in touch anytime. We are on hand to make all of your debris discharging dreams come true!
From residential to commercial, yard clean-outs and more
Whether you're doing a home renovation and have construction debris as a result, or you just have a lot of clutter, we can help! If you're too busy and would like someone to clean your entire home, we're game for that as well. We know that things can get overwhelming, and you might need a hand. Thankfully, we offer a reliable and efficient waste reduction and disposal service for full houses. From garbage collection and rubbish pickup to recycling and cleanup, we're here for you. We pick up furniture, recycle mattresses, haul away junk, dispose of tires, and do much more. We handle both small and large item pickups, so if you've got junk in your house and you're tired of seeing it clog everything up, let us know how we can help you out.
We will deliver a  complete and comprehensive cleaning service that will make your home look like itself again.
Commercial spaces are the worst to clean. They hold appliances, products, and delicate items that are a pain in the neck to move, and their sheer size is enough to discourage you. Thankfully, this is why you've got us around. Our commercial clean-out service ensures that your retail, office, or warehouse locations are always up to code and that there are no safety hazards. We provide proper garbage removal, appliance removal, and waste services. For both solid and liquid waste, rest assured that we're up to the task of getting them out.
If you own a company that handles storage and more, you will definitely love to see what our commercial clear-out has to offer.
Got a big yard? Are you tired of cleaning it all the time? Don't bother. Our yard cleaning experts have you covered. Whether you're looking to maintain your outdoor space or you're ready to sell your property, it doesn't matter. With us handling the cleaning, you will have no problems achieving your goals.No matter how large the yard is, we can help get it squeaky clean. We pick up junk, provide waste removal services, and ensure an encompassing property clear-out that will leave you amazed.
Learn more about our extensive services here, or give us a call at 306-988-8030 today!
We offer an extensive array of services to help you de-clutter and de-stress
These are just some of the services we offer. Find out more by visiting our service pages, giving us a call, or sending us an email. We are happy to help with anything you need at the drop of a hat!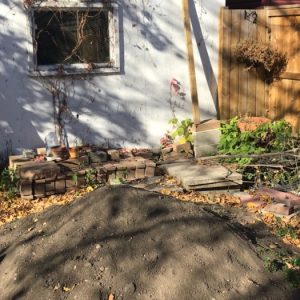 Need an effective solution to get things done and move your trash for you? Well, you're in luck because we're here for you. 
Recycling is confusing – what items can be recycled and where? We are recycling wizards, so you don't have to be!
So many discarded items can be used by others! Help your community by giving your gently used items a new home.
We do it all from start to finish – why waste time and money on demolition and cleanup crews when we can handle both? 
The pain of losing a loved one shouldn't be compounded by the difficulty of clearing their estate. Our caring staff is here to help.
Dealing with the aftermath of a fire, flood, or other disaster is daunting – remove some stress by letting the experts take over.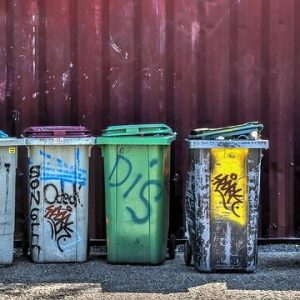 We care about the earth and our community. 
At Regina Junk Removal, we believe it is a no-brainer to keep as many items out of the landfill as possible. This means we recycle, donate and re-purpose items with the fervour of a thousand enraged badgers! We donate gently used items to local charities so they can be used for those in need, or sold to provide the needed funds for community initiatives. When you hire us to remove your unwanted materials, you can rest assured you are making a righteous decision for the environment.
Below are a few of the items we accept, but the list really is neverending!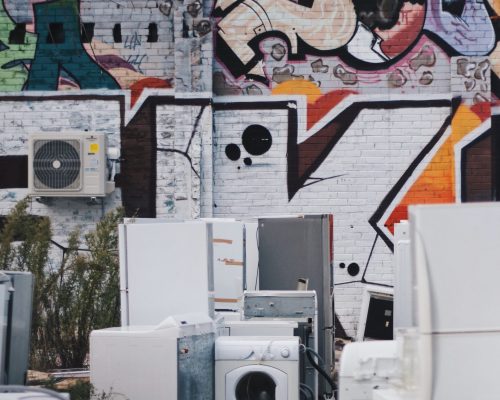 Air  conditioners
Fridges/ Freezers
Ovens
Washers/Dryers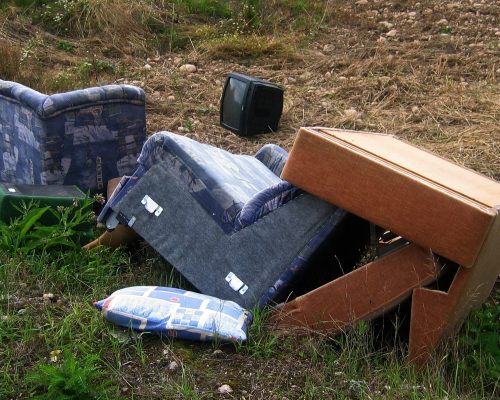 Beds
Couches
Office Furnishings
Tables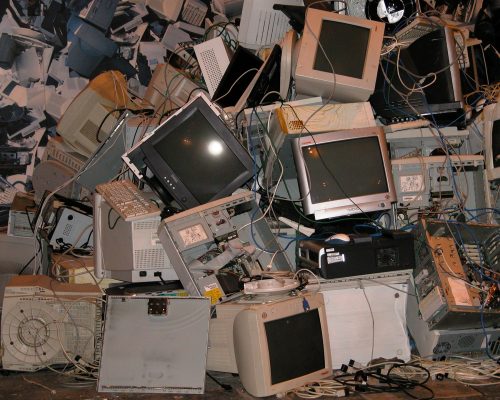 Copiers
Ink Cartridges
Laptops
Monitors